PACELINE + I HAVE A BEAN. A HIGH PERFORMANCE TEAM!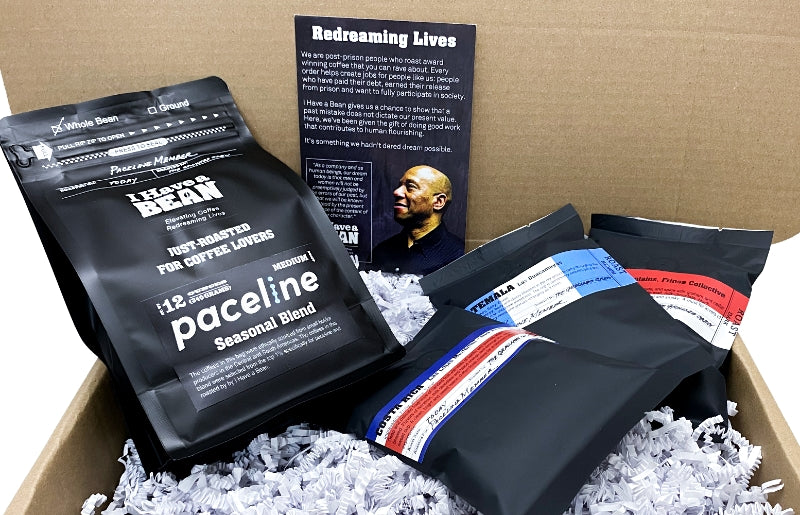 Paceline Triple Taster
Roasted & Shipped Today.
Impressions: A cornucopia of fragrances and flavors
FREE SHIPPING TO CONUS
The Paceline Seasonal Blend Triple Taster includes three different single-origin coffees in one-pot-pouches, PLUS a 12-oz bag of this season's Paceline Seasonal Blend. Each pouch is a full 80 grams, enough to brew a perfect 10-cup pot of coffee. All the coffees are selected by our master roaster and were chosen from the top 1% of coffee in the world. We will not roast your coffee until it's ordered and we'll ship it that same day. Wake up to the best coffee you've ever experienced.
Available exclusively to pacers!

About this collaboration
Paceline and I Have A Bean collaborated on this exclusive offer to ensure your taste buds and energy levels are fueled. Whether you need a boost before your morning workout, need to eliminate the dragging of your workday, or simply want your coffee break to be with beans selected from the top 1% of coffee, this Paceline Triple Taster has you covered. We're excited to deliver something that's a match between the roaster of the top 1% of coffee and a community of the hardest chargers!
THE BEST COFFEE YOU'VE EVER EXPERIENCED. A PURPOSE THAT'S EVEN HIGHER.
We are post-prison people who roast award winning coffee that you can rave about.

Every order helps create jobs for people like us: people who have earned our release from prison and want to fully participate in society.

You get fresh coffee. We get a fresh start.